2019 Archive News & Events

Limited Time Bonus on Exterior Lighting!
For a limited time, Consumers Energy is offering businesses* a 20 percent bonus incentive on installing exterior LEDs. This is for measure LT 201, check the application and catalog for more details on this measure. There's never been a better time to reach your customers with an LED upgrade offer. Let us help you win more projects and provide customers with financial savings and a safer work environment.
*Must be a Consumers Energy electric business owner. The bonus is calculated at the time of incentive payment, it is not automatically calculated in the interactive application.
Trade Ally Engagement Forum
You're invited! Join us Wednesday, Mar. 27, 2019, from 8 a.m. – 3 p.m. at Ford Field to learn how you can offer your customers these energy efficiency programs: Industrial Energy Management, Compressed Air, Advanced Lighting Controls and others, while showing your game day talent on the field! 
Register here, now! Space is limited.
It's back! We are now accepting submissions for Project of the Year, which gives you the opportunity to showcase your most successful and innovative projects from the 2018 Program Year, with the chance to win $5,000 for yourself, and $15,000 for your customer if your project is selected as a winner!

Nominations must be submitted here by March 1st.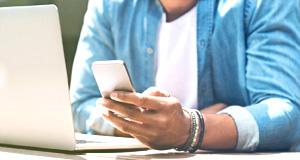 Sign up for our Newsletter
Stay current with the latest Business Energy Efficiency news and events with email updates.