As a Consumers Energy Trade Ally, you can tap into today's growing demand for energy efficient products and services. Trade allies are essential in helping our commercial and industrial customers obtain money-saving rebates and improve the energy efficiency of their businesses.
Our Training Center can be your 'go-to' resource for business energy efficiency information, advice and technical training. Regularly scheduled courses specialize in energy efficiency knowledge that can make a difference in your bottom line.
Industrial Energy Management (IEM):
This 3 minute video provides an overview of this offering and which customer qualifies to receive an IEM audit and the benefits associated with engaging and adding and energy management system.
Retro-Commissioning (RCx):
This 14 minute video provides an overview of the three offerings under the Retro-Commissioning umbrella. Learn which customers qualify for each offering and the benefits associated with engaging with the retro-commissioning team.
Upcoming Trade Ally Trainings:
Trade Ally Orientation: Commercial and Industrial Programs
Thursday, August 5 from 9 a.m. to 11 a.m.
Get an overview of our programs. You and your team will learn the process of efficiently filling out and submitting a project rebate application and be introduced to resources for your business to help generate more projects.
Network Lighting Controls (NLC) for Buildings
Thursday, August 12, from 11 a.m. to 12 p.m.
Join Doug Lafever from Midwest Energy Efficiency Alliance to learn how you can save energy and money with energy efficiency upgrades.
Topics covered:
How NLC is more than conventional lighting control.
List of retrofit concerns before choosing NLC.
BACnet interoperability of NLC products.
The ROI and non-monetary value of NLC.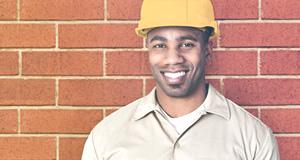 Become a Trade Ally Today
Reap the benefits of a Consumers Energy Trade Ally! Complete and return an application using the link below. Once we have reviewed and verified your application, we'll post your company contact information on the Consumers Energy Find a Contractor and Find a Distributor pages.